COMMUNITY REGENERATION PROJECT, North Belfast
The local community has established the ARDOYNE BONE COMMUNITY HEALTH & LEISURE TRUST (ABC Health & Leisure Trust) Has now secured NI Charity Commission Approval.
Flax Trust is working in collaboration with ABC Trust and Sports NI to develop proposals for a Community Regeneration project in Ardoyne, North Belfast, on the site of the former St Gemma's High school site.
Currently, the group occupies a portion of the old St Gemma's School building and is providing a wide range of recreational and training activities for the benefit of the local community. Various local organisations accessing the centre include a Boxing Club, Gymnasium, Youth and intergenerational projects, Family party events, and Training for employment in the retail and care industry.
Proposals include:
– New community hub facilities operated and managed by ABC Health and Leisure Trust. Facilities will include a new boxing gym in association with Sports NI for Ardoyne Boxing Club; community-based fitness suite/ gym and community-based training space.
– New community supermarket;
The Flax Trust plans to gift these occupied premises to the ABC Health & Leisure Trust. In the interim, the Flax Trust has contributed to the essential running costs of the community facility, to facilitate this object. The initiative is very successfully catering for many local people accessing the facility on a regular basis.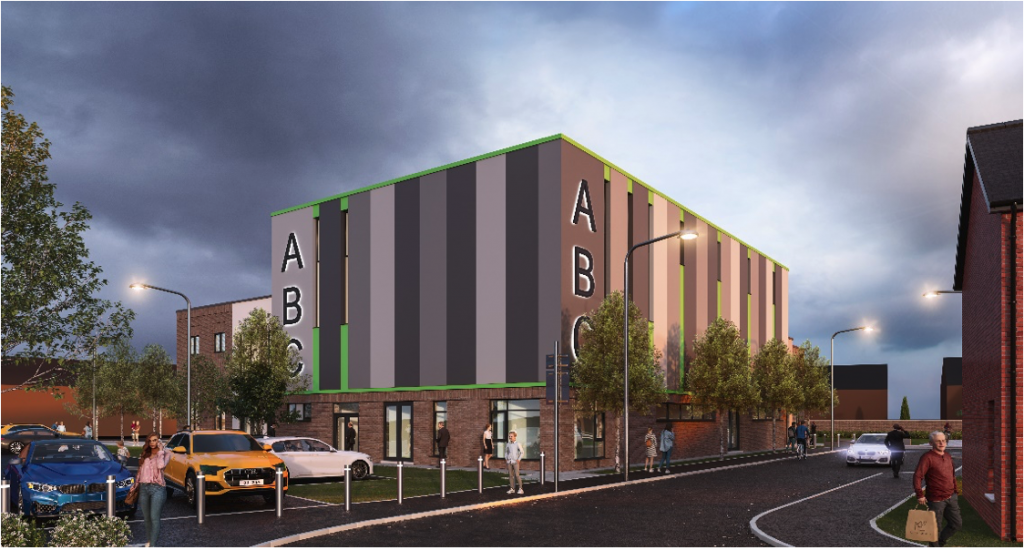 New "shared" Community / Education, Health & Leisure Centre