Flax Trust provided individual Educational/Training Bursaries to young people from North Belfast to assist in the furtherance of their education, studying a wide variety of disciplines. 
School for Social Enterprises in Ireland (SSEI)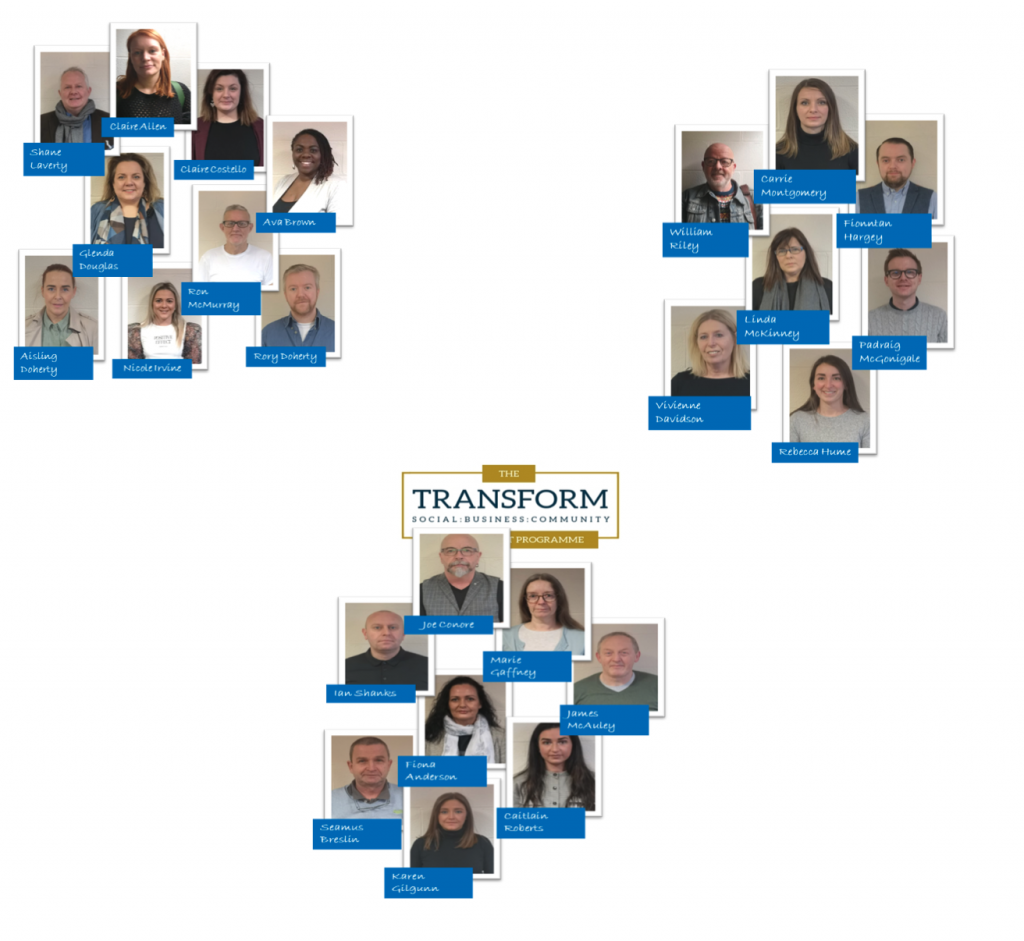 SSEI is the sole organisation in Ireland devoted exclusively to leadership, management and business development programmes and events for the social economy sector. Founded in 2005, SSEI was formed as a strategic alliance between Flax Trust and Ulster University, designed to promote sustainable community enterprise and economic development. 
Funding is in the main provided in the form of bursaries through Flax Trust and without which this programme would not be viable. 
The twenty-four 2020 Transform Social Enterprise Development Programme Cohort represent organisations which are currently operating as a social enterprise or have a desire to establish a social enterprise to help deliver products and services that meet social needs and increased economic benefit for individuals and communities. In most cases the primary focus of the organisations represented on the programme is to provide products and services that reach out to those who are marginalised or disadvantaged.