The Flax Trust Music Awards Grand Final
20th October 2017 at Holy Cross Church. Prizes Totalling £12,000 including Audience Vote Award.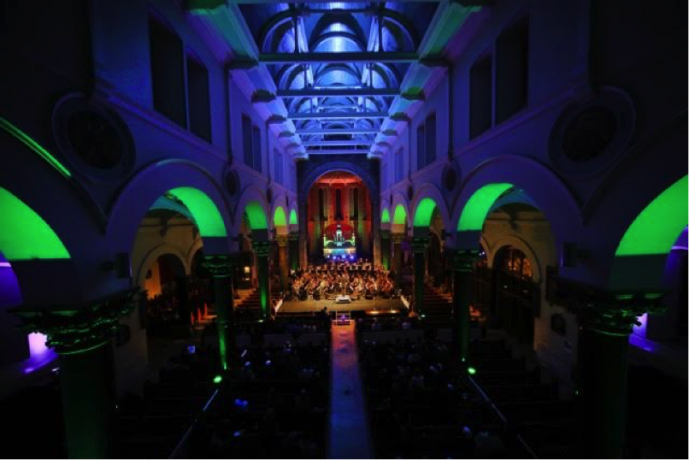 The 'heats' for a place in the Grand Final were held in the Harty Room, Queens University, Belfast. Judges throughout were Richard Yarr, Colin Stark, Ioana Petcu-Colan, Jenny Bourke. Master of Ceremonies was Richard Wigley, Manager Ulster Orchestra.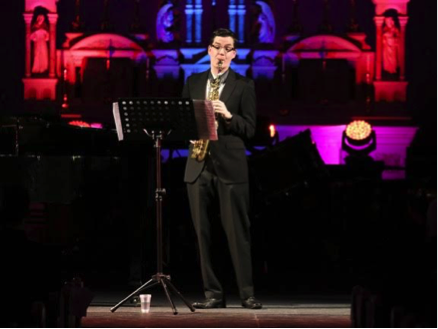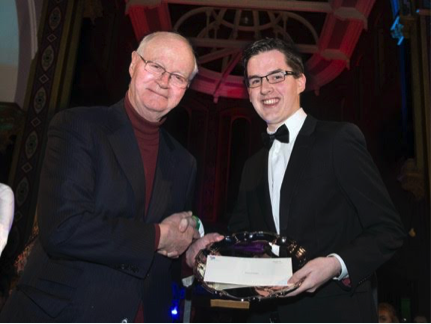 Winner: Robert Finnegan (saxophone) received £7,000 presented by Fr Myles Kavanagh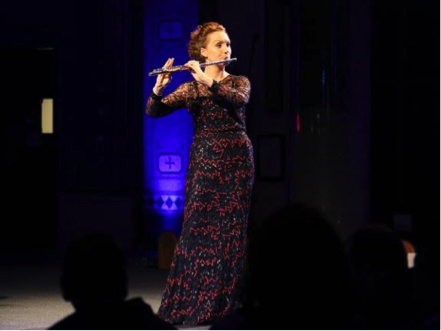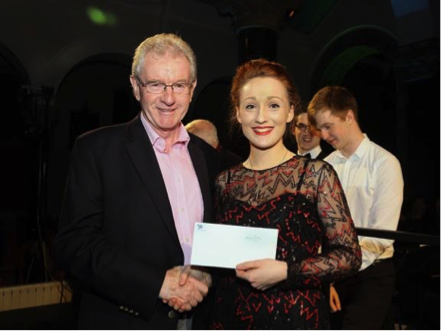 Winner of the Audience Vote: Amy Gillen (flute) receives £3,000 from Dr Peter Smyth, Flax Trust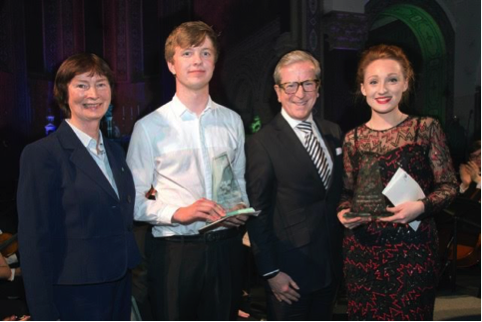 Killian White winner of £2,000 bursary. Sr Mary Turley, Killian White, James McGinn, Amy Gillen
Some of the guests attending the Event: