The 28th Flax Trust/America New York Banquet took place on Wednesday, October 10th 2018 at The '21' Club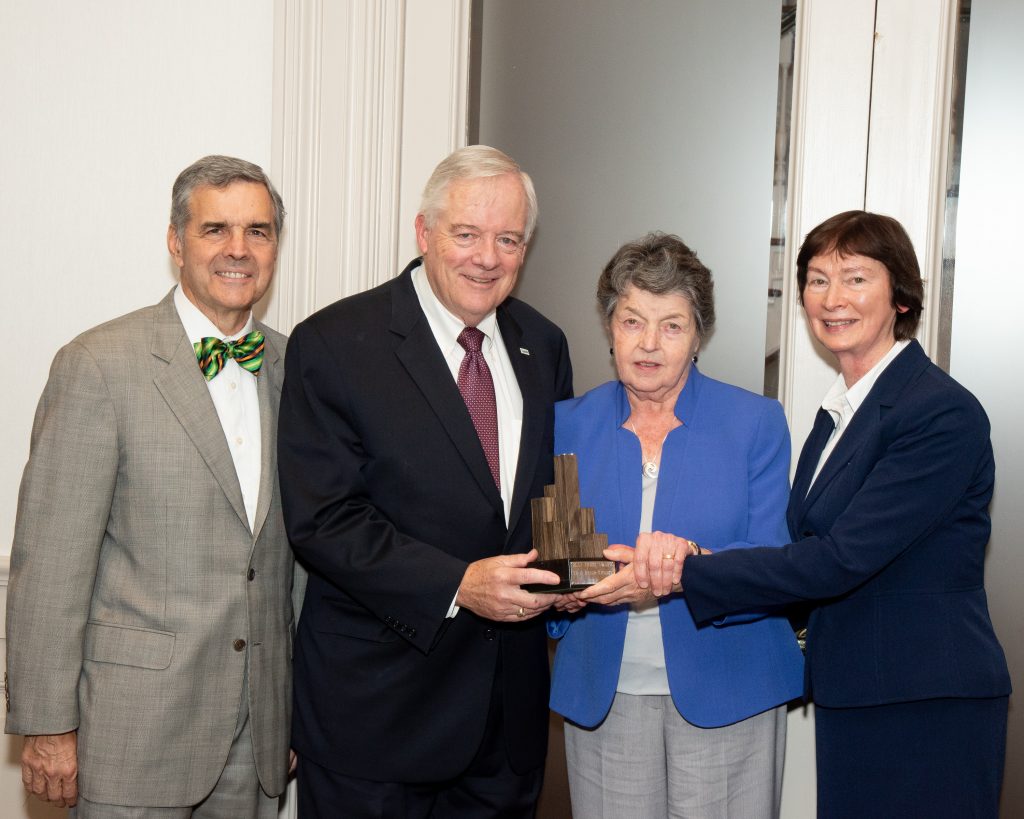 Jim Quinn President Flax Trust/America with Honorees Ed and Brigid Kenny and Sr Mary Turley, Director Flax Trust.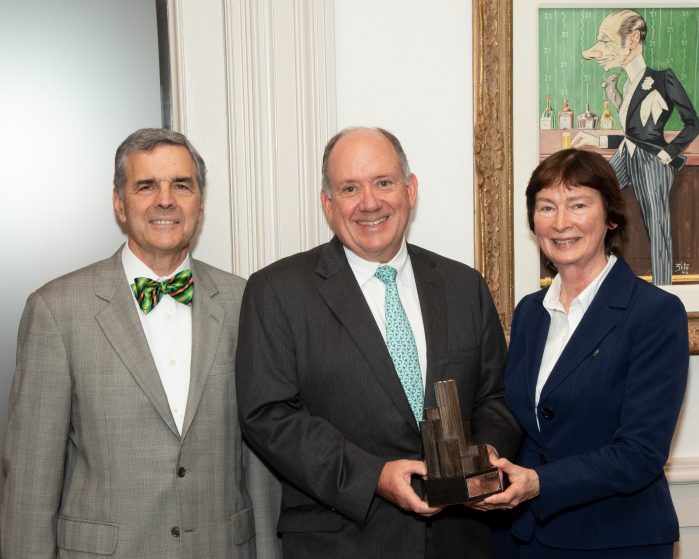 Jim Quinn President Flax Trust America with Honoree Tom O'Brien and Sr Mary Turley Flax Trust.
Following the reception Jim Quinn, President Flax Trust/America welcomed guests and invited
Fr. James Dorr to give the invocation.
Jim Quinn paid tribute to the late Bill Flynn, Tom Moran, John Sharkey and Gerry Toner.
Brief reports were given by Jim Griffen, Exec. Dir. City of Hornell IDA – UCIT. John Ryle Kezel, Director The Campion Institute, Fordham University – School for Social Enterprises Ireland (SSEI). Rosemarie McCormack, major in International Politics & Economics/Fordham University –summer visit to Flax Trust/Belfast
Robert Reilly, Deputy Dean Fordham Law School introduced honoree Tom O'Brien, Director & Audit Chair, Prudential Financial Annuity Funds. Sr. Mary Turley presented the Flax Trust Award. Tom O'Brien responded.
Ed Kenney Jr. Vice President, Communications Concern Worldwide (U.S.) introduced honorees Ed & Brigid Kenney. Sr. Mary Turley presented the Flax Trust Award. Ed and Brigid Kenney responded.
Jim Quinn invited remarks from Government Representatives: Ciaran Madden, Irish Consul General / Richard Cushnie, Deputy Director NI Bureau / Laura Hickey, Deputy British Consul General and guests.
Sr Mary Turley thanked bursary sponsors.
Jim Quinn thanked guests and drew the proceedings to a close.
Some of the guests attending the Event: