Flax Trust Music Bursaries at Camerata 2016
Flax Trust Music Bursaries recipients at Camerata-Irelands Young Musicians of the Future at Clandeboye Festival 2016.
Three young musicians received £6,000 in Flax Trust Bursaries at Camerata-Ireland's Clandeboye Festival and a fourth student received the Flax Trust Award including performance opportunities.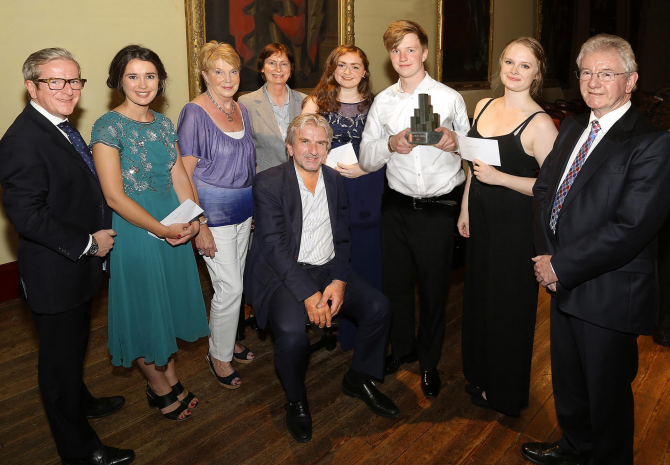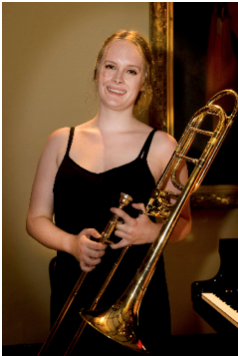 Clara Daly Donnellan is a 20 year old trombone player studying in Bern, Switzerland with Ian Bousfield (Vienna Philharmonic). She began studying music at age 5 in the Cork School of Music, and at 15 moved to Wells Cathedral School.  There, she flourished under the tutelage of Alan Hutt, ex-trombonist of Coven Garden.  At Wells she also completed a piano diploma and took vocal lessons with Philip Lawson of The King's Singers.  Clara has been a member of the European Union Youth Wind Orchestra, WASBE Youth Wind Orchestra, Irish National Youth Orchestra and has worked with the RTE orchestras and in the band of pop singer Adele on her "Live 2016" world tour.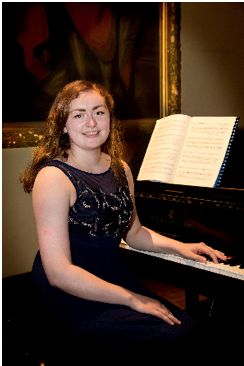 Ellen Jansson is a 20 year old pianist and began her studies at CIT Cork School of Music at the age of 6 with Eleanor Malone.  She is currently studying for her MBus Degree with Mary Beattie.  She also attended the prestigious Chetham's School of Music in Manchester, where she was the winner of the Yamaha Piano Competition, and attained an LRSM performance diploma with distinction.  She was the winner of the CSM Advanced Recital Competition in 2015 and has also won many competitions in Feis Ceoil.  In July of this year she performed Prokofiev's Piano Concerto No. 3 with the National Symphony Orchestra of Ukraine, and in October will begin an Erasmus year studying with Professor Martin Hughes at the University for Music and Performing Arts in Vienna.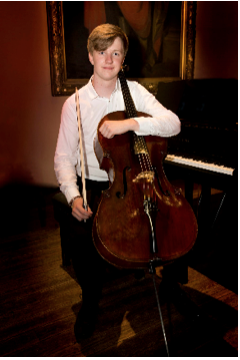 Killian White was born in 2000 and is a student of Christopher Marwood at the Royal Irish Academy of Music.  He has won prizes including the Flax Trust Bursary and the Audience Prize at Clandeboye Music Festival 2015, the Clyde Twelvetrees Trophy for Senior Concerto (Feis Ceoil, 2015), and the National Concert Hall Award (2013 & 2015).  He was also a prize winner at the Noor Musssik Young Musicians' Competition (Tallinn, 2011).  In 2015 he played Dvorak Cello Concerto with New Concerti Sinfonietta at Carnegie Hall.  He is principal cellist with the National Youth Orchestra of Ireland and in July 2016 he was invited to Verbier Summer Music Festival in Switzerland.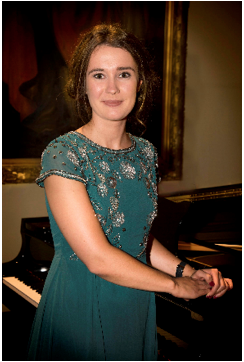 is a 24 year old soprano from Carlow.  Kathleen graduated with first-class-honours from the DIT Conservatory of Music and Drama where she studied voice with Sinead Campbell-Wallace and Aoife O'Sullivan.  Kathleen is the recipient of 2016 Michael McNamara Gold Medal for outstanding performance for her final year recital.  Kathleen has been successful at Feis Ceoil and won the Arklow Music Bursary in 2013.  As a soloist Kathleen has covered the roles of Mimi in Puccini's 'La Boheme' and the Governess in Britten's 'The Turn of the Screw' with the DIT Conservatory of Music.  Kathleen has sung the the DIT chamber choir and the prestigious Schleswig-Holstein Music Festival Choir in Germany.