31st FLAX TRUST/AMERICA New York & Washington DC Banquet
The 31st Flax Trust/America New York October Banquet was postponed due to Covid-19, instead, New York joined with Washington DC for a Virtual Breakfast on Tuesday, 23rd November 2021
The 31st  Flax Trust/America New York October Banquet was postponed due to Covid-19, instead, New York joined with Washington DC for a Virtual Champagne Breakfast on Tuesday, 23rd November 2021.  DC Co Chairs were Jim Boland, Chair Flax Trust/America & Mike McCurry, Director Flax Trust/America.  NY Co Chairs John Kelly, Director Flax Trust/America & Tom O'Brien, Director Flax Trust/America
Jim Boland welcomed guests, New York Co Chairs & Belfast and read Mission Statement 
Fr. Van Dyke S.J. President Gerogetown Prep. gave the invocation followed by remarks from Jim Quinn, President Flax Trust/America
Mike Mc Curry introduced New York Co Chairs, John Kelly, CPCM, Managing Partner, Hanover Stone Partners LLC & Tom O'Brien, Chairman, President and CEO Sterling Bancorp  
John Kelly called on Michael Dowling, President & CEO Northwell Health introduced Honoree Gerald Crotty, President Weichert Enterprises.  Gerald Crotty responded
Tom O'Brien called on Donald Carey, Senior Vice President, Kensington Vanguard National Land Services introduced Honoree Shawn Griffin, Partner, Harris Beach PLLC.  Shawn Griffin responded
Mike McCurry called on Fr Myles Kavanagh C.P. Founder & Chair Flax Trust who introduced Honoree Lisa Kardell, Director of Government & Public Affairs Waste Management and addressed Honoree Chuck McDermott.  Lisa Kardell responded
Jim Boland called on Dan McDermott, Principal, McDermott Strategies, LLC introduced Honoree Chuck McDermott, Founding General Partner at RockPort Capital Partners.  Chuck McDermott responded
Mike McCurry introduced Honoree Sean McGarvey, President North America's Building Trade Union (NABTU).  Sean McGarvey responded
Sr Mary Turley presented awards to Honorees and thanked sponsors
Mike McCurry invites comments from- Orla Keane, Deputy Ambassador of Ireland to the United States;
Andrew Elliot, Director Northern Ireland bureau;
Lyndon Hughes-Jennet, Northern Ireland Attache/British Embassy
Jim Boland invited comments from Sr Mary Turley re: screen shots from programme
The breakfast concluded with performances of two Flax Trust music bursary recipients. 
Bethany Simpson performed 'O Danny Boy' – traditional   
Megan Mooney preforms 'Phil the Fluter' – Percy French
Jim Boland thanked all and drew proceeding to a close.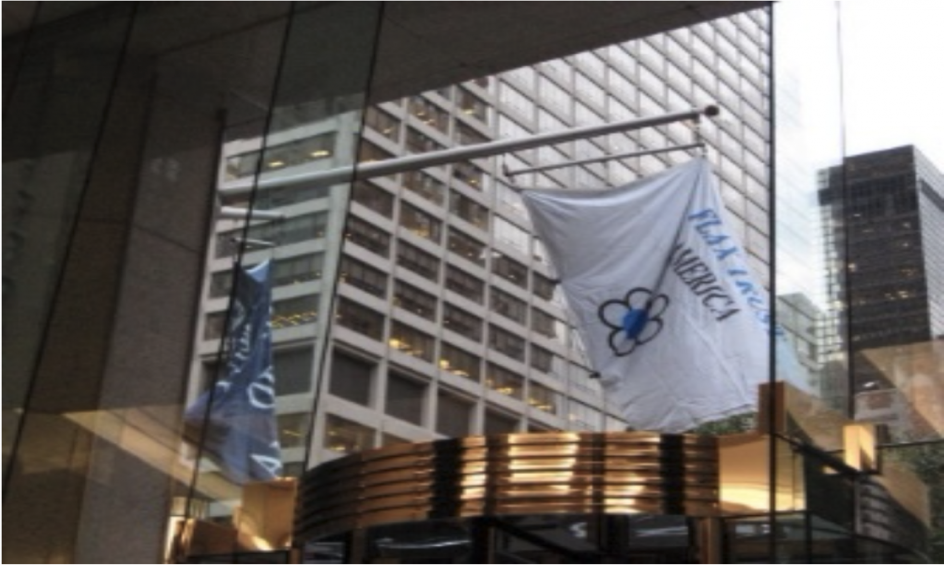 Flax Trust is very grateful to Mutual of America for the invaluable office facility on Park Avenue.
President: James E Quinn; Chair: James M Boland, Vice Chair: Mary J Grace: Co-founders Fr Myles Kavanagh C.P. Sr Mary Turley pbvm: